I apologize for not getting around to this sooner. I fully planned on doing the post last Wednesday, and then I got sick Tuesday night. Ugh. Suffice to say, I'm doing a lot better now and am ready to sum up my experience.

The Central Washington Authors Guild (CWAG) made a showing at RadCon 7A in Pasco, WA. Though I doubt they'll see this, I want to thank everyone who patronized our store! We had some pretty good sales and raised some money so we can continue to do some bigger and better things down the line. And I sold five copies of The Games That We Play!

I admit that this post might be a little boring since Tim and I pretty much just manned the store all weekend, but I'll see what I can do to make it interesting.
As much as this pains me, I want to start off by explaining the experience we had with the hotel. This is only the third year I've been to RadCon and the second that we've stayed at the hotel hosting it, the Red Lion. Due to our attendance at the last minute the first year, we stayed at the Best Western, which was a great experience, but since it's still kind of far away, we didn't want to stay there again. Last year was okay, but we didn't get the room we wanted. This year? Oh, boy…
Thanks to complaints about people not being able to get the rooms they wanted, the hotel wasn't accepting new reservations for RadCon until about August of 2016. That was fine with me. When I got the chance, I put mine in. Then, a week before we showed up, I called to make sure the hotel knew we had a handicapped person with us. So, when Tim and I showed up Thursday evening to check in, we thought things would be in order. I should have known better.
We arrived around 3:00 p.m., Thursday, February 16, 2017 so that we could check in early enough. When I showed up at the reception desk, the receptionist made it sound like the rooms were just in the process of being cleaned for RadCon. I understood and asked what room we were supposed to be in to make sure it met our needs. Sure enough, it did. I got Tim, and we waited in the lobby. I returned to the desk every half hour to check on our room. For two hours, I kept getting told it wasn't ready yet. Finally, at 5:00 p.m., I got a new receptionist who explained to me that the reason the room wasn't ready was because it was occupied.
Apparently, they're under contract to the BNSF railroad to put up their workers, that ours had been the only room available when the guy checked in at 5:00 a.m. that morning, and he had until 10:00 p.m. to vacate. They said they could get us another room, but they couldn't put us on the first floor. I explained that that was a problem, but they just kept putting on false smiles and telling me that the one elevator had just been repaired. Knowing what I know about the elevators in the hotel (One never being fixed and the other always having problems), I told them that the elevators aren't reliable. They told us that all they could do was put us in another room on the second or third floor. We'd already driven like two hours to get there, and our roommates were on the way, so we didn't exactly have a choice.
When I passed the information along to the other two people rooming with us, the one got on the phone to begin harassing the hotel. It's a good thing she did because when we accepted the other room, the hotel went ahead and planned on giving our room away. Obviously, we didn't want it any more. At no time did they offer us temporary stay in another room and then to move us when the railroad guy left or to move the railroad guy to another room so we could check into ours. The upshot is that we did finally manage to get the room we needed, but the hotel very badly managed the whole thing. Fortunately for them, they made up for it by removing the charge for one night, but it still made us all upset.
(P.S. As we thought, they restricted use of the one working elevator the entire weekend so that it wouldn't overheat.)

So, more positive stuff. Like I said, I sold five of my books. Still working on the sequel, but I think I only have two more chapters to get to in the rough draft. Cross your fingers everyone!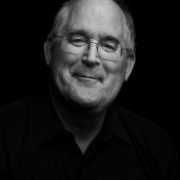 Todd McCaffrey! I met him! Okay, so I might have been a little more excited to meet his mother, but still! (I was especially a big fan of Anne McCaffrey's work growing up. I pretty much read every book of hers I could get my hands on.) I wasn't entirely sure what he would be like walking into his panel, but I'm so glad I did. He's very nice and interesting, and even though I haven't read anything of his yet, I'm definitely looking forward to it. From what he described about his own writing, I think I'm going to like it, especially his upcoming The Jupiter Game. (At least I think that's the full title. My sincere apologies if I got it wrong.)


The other big presentation we saw was Dragon Dronet of Renegade Effects. His name may not be a big one, at least yet, but he and his team work on a lot of geeky things (most notably Star Trek) doing props and costuming and stuff like that. He had some really neat things to show off, including videos and a live demonstration of two Predator costumes that had been done for cosplaying while they were there. (Mr. Predator proposed to Miss Predator that weekend!) Dragon also auctioned off some replica items from different things during the panel. Tim and I wanted to especially get the Firefly stuff, but it all got to be too rich for our blood!

I think that finally covers everything now. (Did I mention I sold five copies of my book? Oh wait. I'm pretty sure I did. Maybe I mentioned it a little too often…) I'm both sad and happy that we had to leave. I don't get to conventions as much as I would like anymore, but while it was fun, and we met some great people, there really is no place like home. Well, that and things didn't quite run as smoothly overall as they have in past years, so I'm hoping that things get ironed out for next year.

Okay. Legality stuff. The pictures aren't mine, and I'm not trying to claim them. They are the exact same pictures that the respective people allowed the official RadCon site to use to represent them, and that's from where I borrowed them.