I'm not going to deny that S. Evan Townsend is one of my favorite people. Do we always see eye to eye? No, but at least the two of us can agree to disagree, look past the differences, and remain civil, something we Americans seem to be losing as a society. Poking the hornet's nest aside, I try and check in with Mr. Townsend every so often, and I know he's been doing the 52-week blogging challenge. I should probably look into it at some point, but for now, I still plan on just updating things when I have something important to say.
So what did he have to say to spark my interest? Last Thursday, when I was still sick (I just managed to catch up), I noticed he did one entitled "My Favorite Movies." This is one of the things that he and I have in common. In case you hadn't noticed, I lurve me some movies. Get me alone some time, and I would be more than happy to inundate you with analyses of several different titles. Well, I have this here blog thing, so maybe I should do that now. The twist is that I'm not going to talk about movies that are necessarily my favorite. I'm going to share with you movies that I don't get tired of watching and why. I'm also not going to rank them because even though we all have our favorite children, we really shouldn't be putting them in any sort of a pecking order! (Of course, I only have one child, and she's a cat (sort of), so…)
Therefore, without further ado, I present my list of my most re-watchable movies. Enjoy!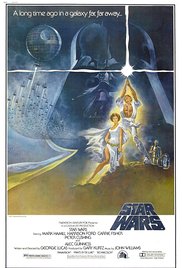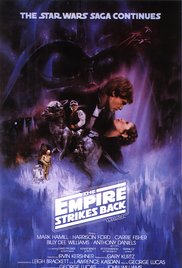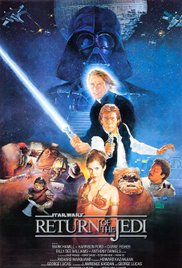 The Original Star Wars Trilogy
For those of you who have read this, you would know that Star Wars has been my life since I was two and a half. I have a cassette tape of (most of) the original audio of the first movie that I nearly wore out. I have audio cassettes of the other two movies, but those came later. (They got their share of use though.) Still, there's nothing like the thrill of that first note John Williams's main theme paired with the opening crawl. I get chills just thinking about it. For many years, those two things combined told you that you were getting ready for an amazing ride. I count these three movies together because I don't think you could realistically separate them. Yes, Empire is the best of the three, but the tale isn't complete without all of them. While a simple, old story, it's one that's told well with good, memorable characters, the spin on it that it's a fantasy set in space! The only reason I don't include Rogue One is that it's still fairly new, and while I rather enjoyed it, it's not the same. (Yes, I can count, and while there are people who say that there are eight movies in the franchise at the moment, I'm going to stick my fingers in my ears and pretend that they said four instead…)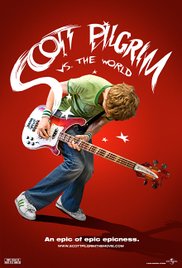 Scott Pilgrim vs. the World
I would like to take this opportunity to point out that I am most definitely not a hipster. I liked all this stuff well before it was cool. 😉 But seriously, that's part of what I enjoy about this movie. Edgar Wright is one of my favorite writer/directors. He manages to make things both funny and clever at the same time, which is right up my alley. I didn't read the source material until after I saw the movie the first time, but he did an amazing job of adapting it to the screen. After Tim and I saw it in the theater, we almost turned right back around to watch it again. Despite being about hipsters, it hits a lot of the right notes in referencing just about all things geeky. (The Katayanagi twins' amp goes to 11!) Okay, so the theatrical release ending is more Hollywood and not as appropriate as the alternate, but every time, I still get a kick out of all of the silly little digs they put in. Besides, even if none of the characters are exactly likeable (and they're not), the acting is really well done with each of the actors fitting their roles perfectly. (And they reference Zelda! Did I mention how much I love Zelda…?) Anyway, it's a fun movie that Tim and I end up quoting all the time.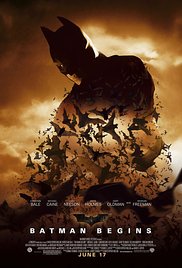 Batman Begins
I know most people would put The Dark Knight instead. I'm not saying that there's anything wrong with The Dark Knight. It was a very well done movie and deserves the praise it receives. Can I watch it over and over and not get tired of it? No. This one, however, I think I could watch in an endless loop and only want to turn it off maybe years down the line. First of all, Christopher Nolan is one of my other favorite writer/directors, but for kind of a different reason than Wright. Nolan knows how to do the smart and clever and isn't quite as focused on the humor. Batman Begins is a strange sort of homage/re-make to a franchise that has seen its ups and downs over the years. That's not to say that I didn't enjoy Tim Burton's Batman, but even though it brought the character closer to its more serious roots, it still had that tongue in cheek wackiness that we all know, and sometimes love, about its creator. This, on the other hand, took that wackiness out completely. Not to say that the movie didn't have a touch of humor, but it took a superhero and asked the question: is this possible in real life? When I saw it, the answer became a resounding, "Yes!" And that's the brilliance of this piece. Yes, there are some stretches in realism in the technology, but with the rate such things are advancing, maybe it's not as far-fetched as it might seem.
One of the biggest problems I had with Batman and Batman Returns unfortunately has to do with Michael Keaton's performance. I'm not trying to rag on Keaton because I think he's a very good actor. I just think he had a difficult challenge in playing the character. Sort of like Two-Face, Batman and Bruce Wayne are two sides of a coin. Of course, having a villain like Two-Face is to hold him up to show exactly how our hero could have turned out otherwise. Yes, Bruce might just be the mask that Batman uses to get along in society, but there's a reason he doesn't just go around being Batman all the time. And this is where I think Keaton failed. I never saw two sides of the same person. He was always Batman. Why no one ever walked up to him and just asked him if he was Batman, like Clark Kent and Superman, always puzzled me. It seemed so obvious. As much as people joke about Christian Bale's performance, for me, he was the first time (in serious portrayal of the character in movies; I don't count Adam West or Kevin Conroy in this) that someone actually understood about differentiating the two sides. (Yes, I'm counting you Kilmer and Clooney.) Nolan even goes into why it's necessary in this movie. This is the perfect build up to something bigger and grander in the future: every brick laid in a way that makes absolute sense.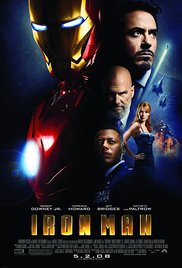 Iron Man
I'd had some exposure to DC superheroes over the years thanks to TV shows, but when it came to Marvel, about the only ones I knew about were Spider-Man and the X-Men. (Thank you Fox Kids!) Like many people, this was my first encounter with a big name in the superhero universe, and what a pleasant surprise! Jon Favreau, who I also like and admire, not just as a director but an actor, brought us a movie about more than just some rich guy that nobody liked. He and Robert Downey Jr. created this tale that spoke to everyone on the level of humanity. Tony Stark thinks he has everything, until he doesn't. That struggle, to not just claw yourself out of a hole but to look at yourself and make yourself better for yourself and everyone around you, that's something so intrinsic to the human experience. Of course, Tony isn't perfect, but no one is. Still, Downey manages to pull off that right balance of charming and annoying, which is a rare thing to do. (Harrison Ford…Chris Pratt…) Though I like Jeff Bridges, and think he's a very talented actor, he did the best he could with what he'd been given, which wasn't much. (Sorry, Marvel; you're not that good at making your villains anything other than cardboard cut-outs). And I can't say I cared that much for Terrence Howard as Roadie. (Don Cheadle was so much better, but then again, so was Maggie Gyllenhall instead of Katie Holmes. But I digress…) Yeah, it's got its flaws, but nothing's perfect, and it got more right than it got wrong.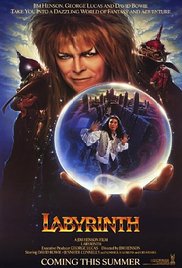 Labyrinth
Surprised to see this one? I might have been too. I was certainly old enough to see this one when it first came out, and boy was I big fan of Jim Henson from watching Sesame Street and The Muppet Show. You know, I honestly don't remember having seen it when it premiered. In fact, I didn't get big into Labyrinth until I went to college a whole decade later. I was a bit precocious as a child, but I'm not sure I would have appreciated this movie as much when it came out as I did when I became an adult. Though it certainly has its charm for children, there are so many things there for the adults, like any good Henson production. It also didn't hurt that Terry Jones, best known for Monty Python's Flying Circus, which I also adore, did the screenplay. Silly and weird situations and jokes melded with a more solemn undertone about growing up. I've said it before, and I'll reiterate it here: balancing seriousness and humor is a difficult thing. When it's done well, it's amazing. When it's not…Well… *facepalm* And did I mention the soundtrack? No, pretty sure I didn't. People may argue with me, but I think this was the late, lamented David Bowie's best. Those songs are catchy.

So, there you are. Five films that have not only made my favorite list but have done so because I never get tired of watching them. I know not everyone will agree with me on this, but we all have different tastes, and that's okay.
Anyone want to add a movie they never get tired of and why? Please feel free to toss it in the comment section. Maybe we can get a discussion going.